Using the same mechanism as our supercars, the lightweight retractable hardtop takes just 15 seconds to disappear neatly into the beautifully crafted tonneau deck, even when you're driving at up to 40kph. One of the many McLaren technologies the Sports Series shares with its Formula 1™ cousins is its carbon fibre construction. Its immense rigidity and strength means that – unlike most other convertibles – the 570S Spider requires no additional stiffening of the chassis, and so maintains the extreme performance, dynamic excellence and impressive refinement expected of a McLaren.
The forged alloy wheels shown here have been specially designed for the Spider. Lightweight and extra strong, they're supplied with high-grip Pirelli P Zero™ Corsa tyres to deliver even faster cornering, improved traction and better braking. Perhaps the first and last design element other drivers will notice is the McLaren speedmark. Both the high-intensity LED headlights and the slimline LED tail lights are fashioned in the shape of this distinctive McLaren symbol.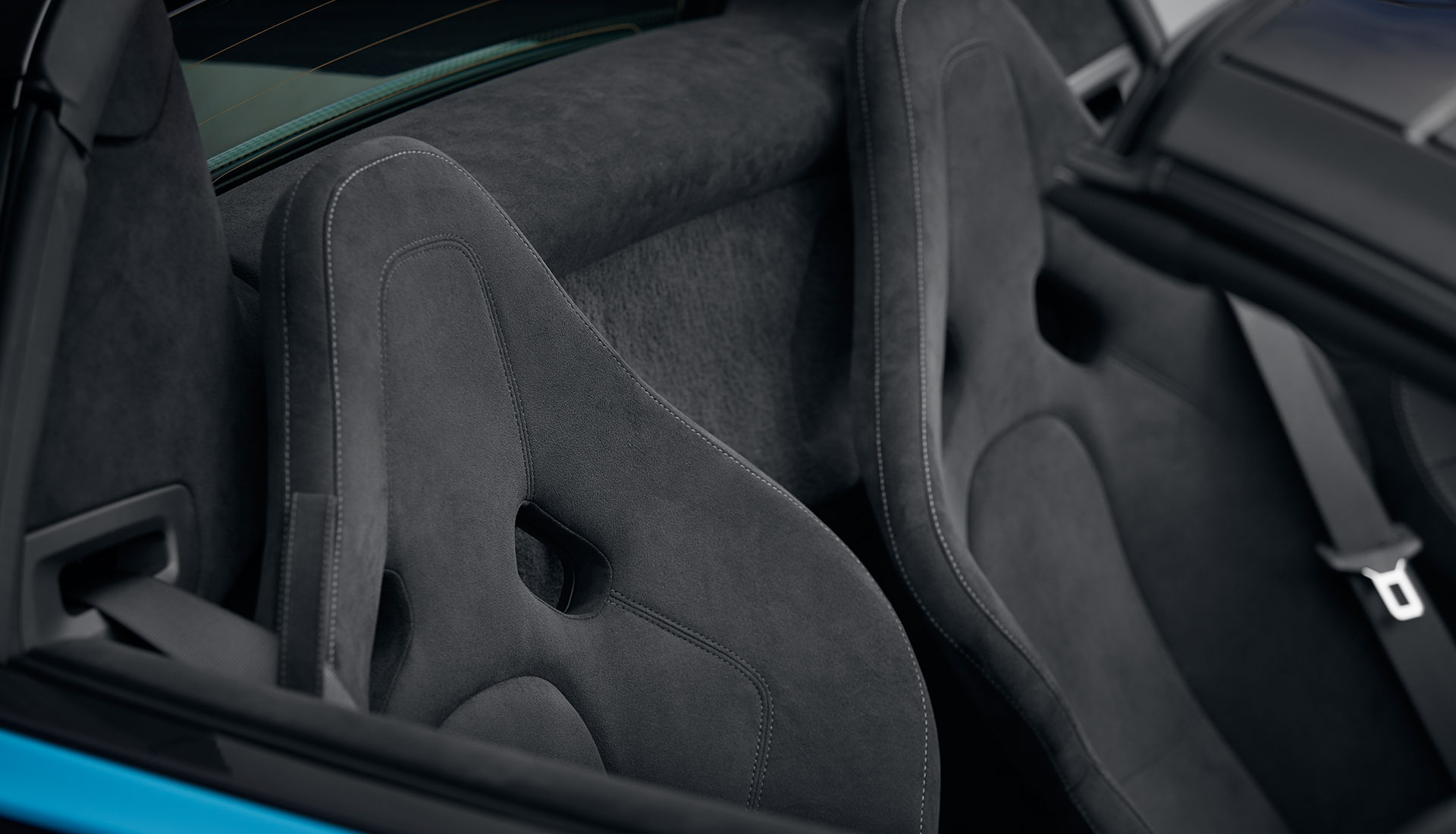 As eye-catching as it is, the interior follows McLaren's design philosophy of 'Everything for a reason'. Controls are positioned for maximum ease of use and minimum distraction. This exquisite and uncluttered interior is designed for pure driving engagement. The Bowers & Wilkins 12-speaker surround system offers enhanced sound beyond the standard 4-speaker 240W audio system. Driven by a 14-channel 1280W amplifier it delivers crystal clear music through two carbon fibre Rohacell sub-bass woofers, five Kevlar mid-range drive units, and five aluminium Nautilus tweeters.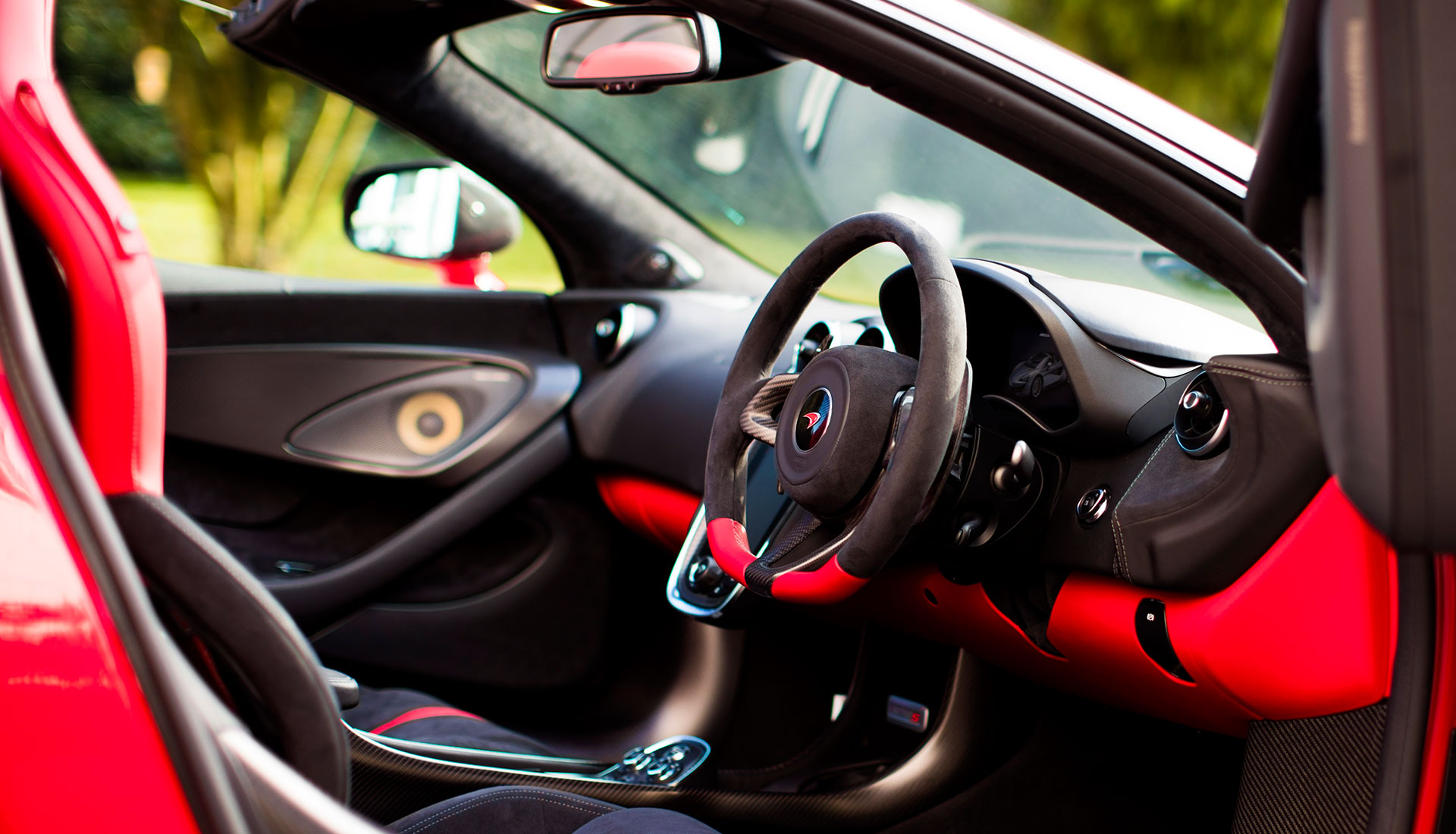 The all-aluminium twin-turbocharged engine is mounted extremely low in the chassis behind the driver for enhanced agility and delivers a class-leading 570PS. The seven-speed seamless-shift gearbox can be used in Auto mode for maximum convenience, or controlled via steering-wheel-mounted rocker-shift paddles for manual gear selection. The 570S Spider stops as impressively as it accelerates. Carbon ceramic brakes fitted with 6-piston calipers at the front and four-pistons at the rear need only 32 metres to take the Spider from 100km/h to standstill.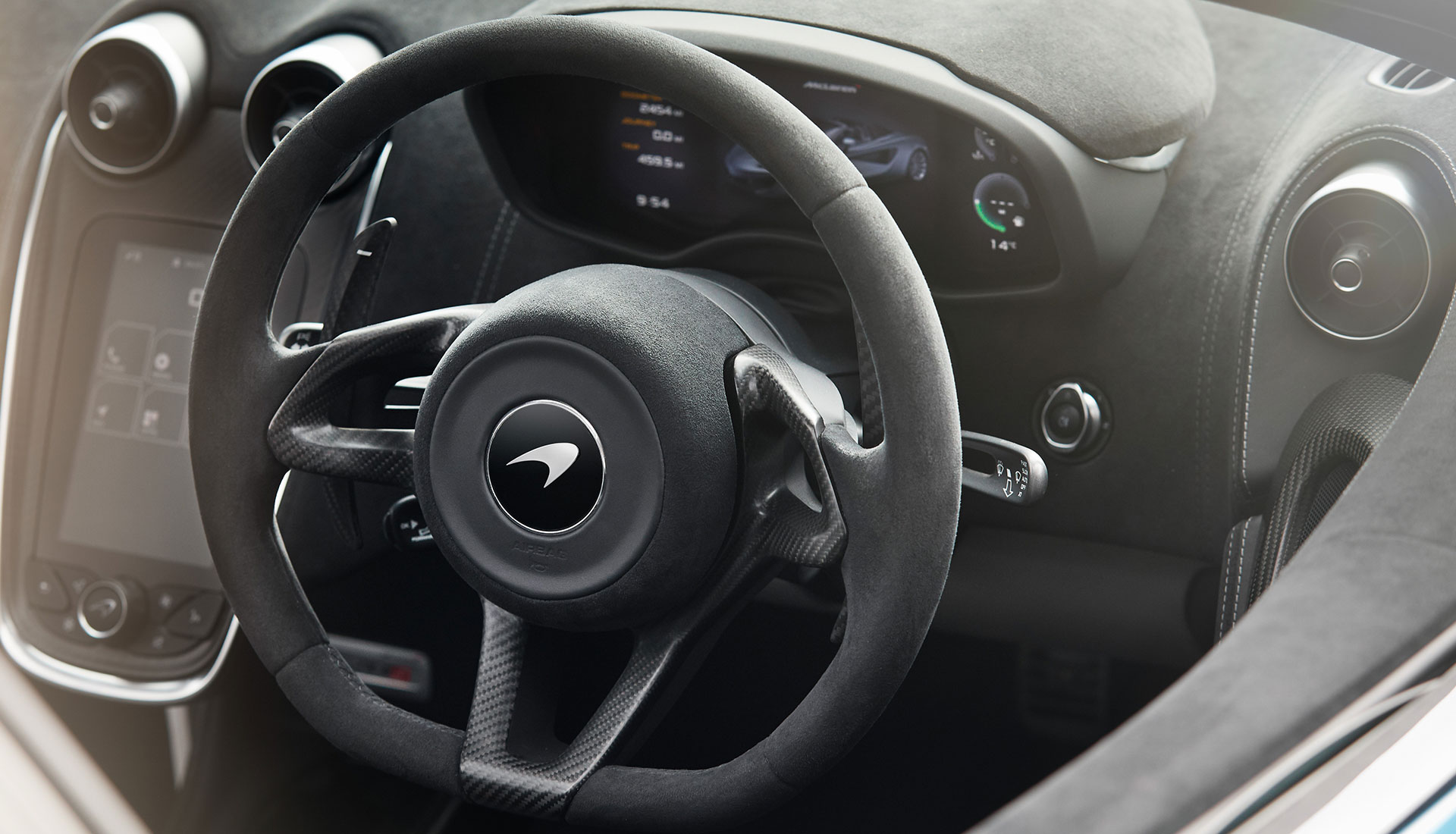 For The Exhilaration
Optimum Performance
All the performance of the Coupé plus the extra exhilaration of open-air driving. The 570S Spider brings you closer to the elements in a design that's equally stunning with the roof up or down. The dihedral doors are an iconic design feature on every McLaren. As well as making it easier to get in and out, these intricate doors guide air into the side intakes to feed the radiators. A seven-inch touchscreen accesses the intuitive McLaren IRIS infotainment system. Tap and swipe to control your settings, from satellite navigation to climate control, from voice activation to optional rear-view camera.
Uncompromising Design
3.8L V8 Engine




Technical specifications
Maximum Speed

0-100kph (62mph)

0-200kph (124mph)

Maximum Power

Maximum Torque
328kph (204mph


3.2s

9.6s

570PS (562bhp)

600Nm (443lbft)
Engine Capacity

Type

Technology
3,799cc


V8, 3.8L

Twin Turbochargers, Dry Sump
100-0kph (62-0mph)

200-0kph (124-0mph)
CO2 Emissions EU NEDC

CO2 Emissions EU WLTP
Dry Weight (Lightest)

DIN Kerb Weight

1,359kg (2,996lbs)


1,498kg (3,303lbs)
CONTACT
US FOR MORE INFORMATION