Just 11 seconds. That's how quickly the 720S Spider's Retractable Hard Top (RHT) lowers – letting light flood into the cabin. And with the roof down, it's clear to see how the extraordinary, purposeful design of the car's exterior flows seamlessly to its interior. Here, dynamic forms and a sense of lightness reflect McLaren's technical sophistication. No detail is overlooked… every refinement is present. Ergonomics play a vital role too with perfectly placed controls for driver and passenger alike.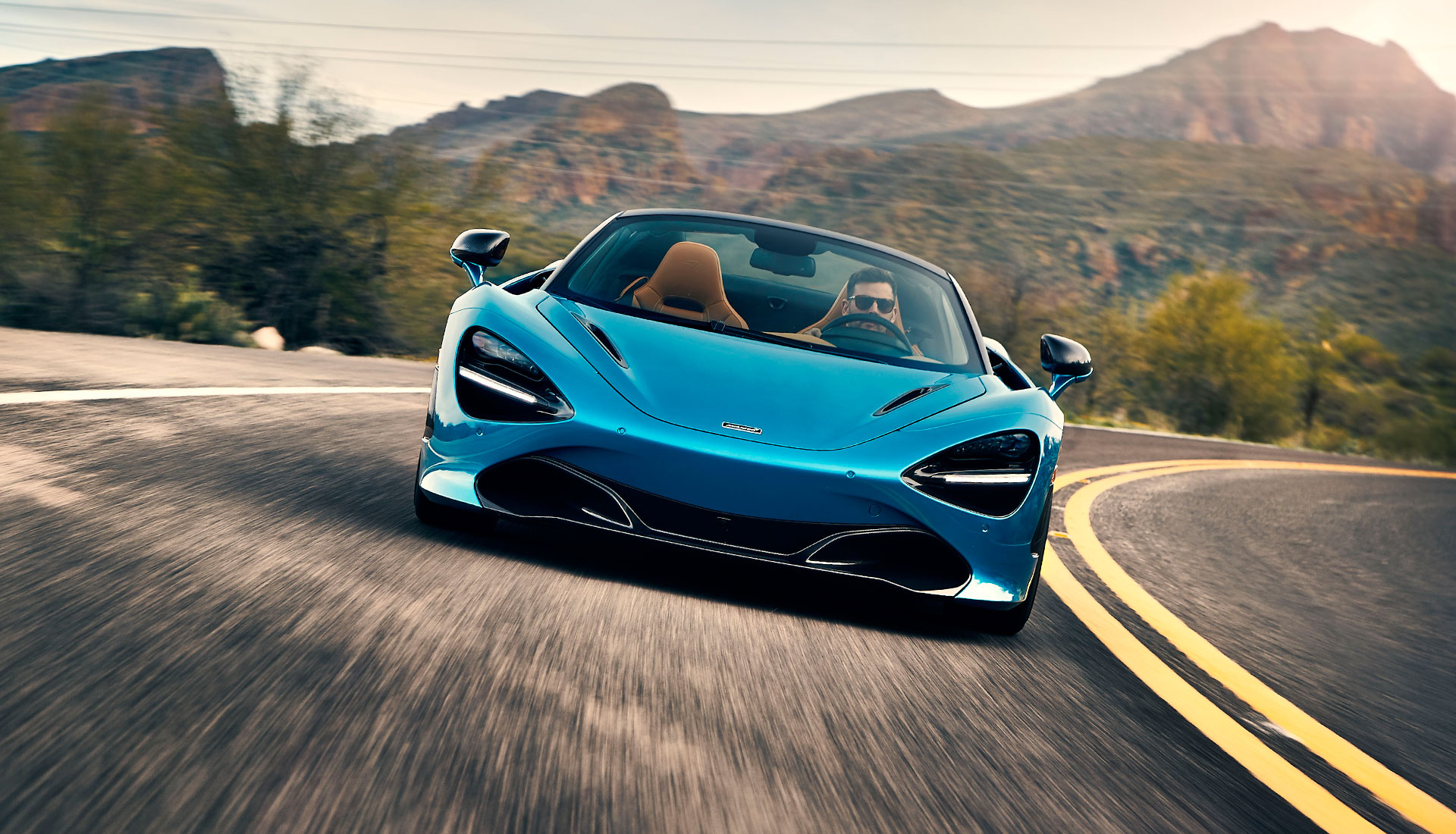 The performance of the 720S Spider is a tale of two cars. On the one side, it's blisteringly fast. With driver engagement that's phenomenal. Built on our ground-breaking Monocage II-S (that minimises flex and twist) it provides exceptional levels of feedback. Slip it into Sport or Track mode, and the true athleticism of a car born from a long Formula 1™ heritage is unleashed. Then there's the other side. Select Comfort mode, and the 720S Spider transforms. Its pioneering hydraulic suspension creates a relaxing and comfortable drive – tuned perfectly for everyday driving through town or country. So whether you're out for a quick spin or pushing limits at your favourite track, the 720S Spider will perform. And then some.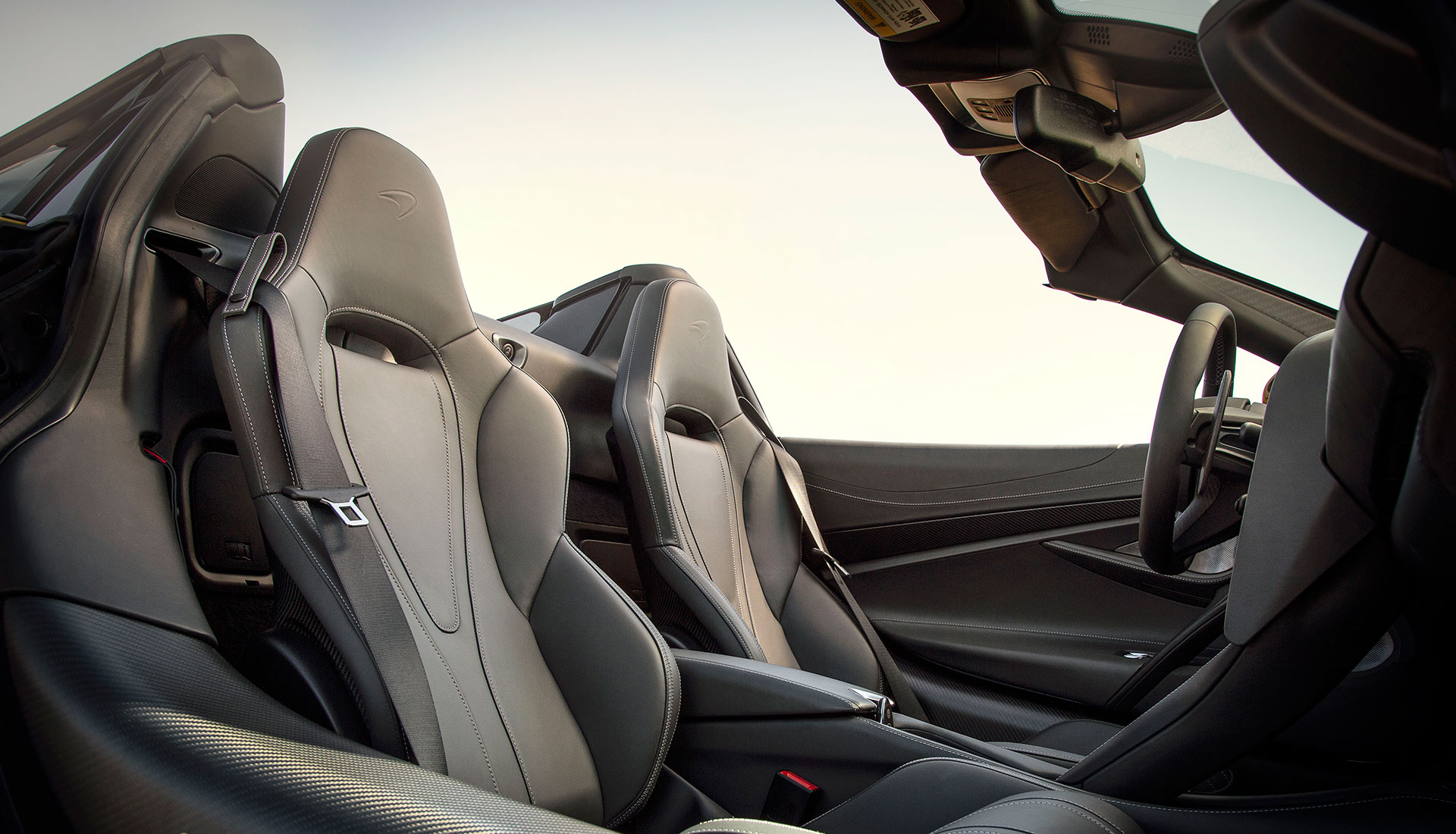 The McLaren 4.0-litre twin-turbocharged V8 engine generates a scintillating 720PS and 770Nm. The ultra-lightweight Monocage II-S sets the stage for best-in-class acceleration – unlocking 0-200km/h (0-124mph) in just 7.9 seconds. And contributes to a dry weight as low as 1,332kg with all lightweight options fitted. With an eye-watering top speed of 212mph (341km/h), this is truly a convertible supercar that defies expectations. Discover the uncompromised performance of the 720S Spider.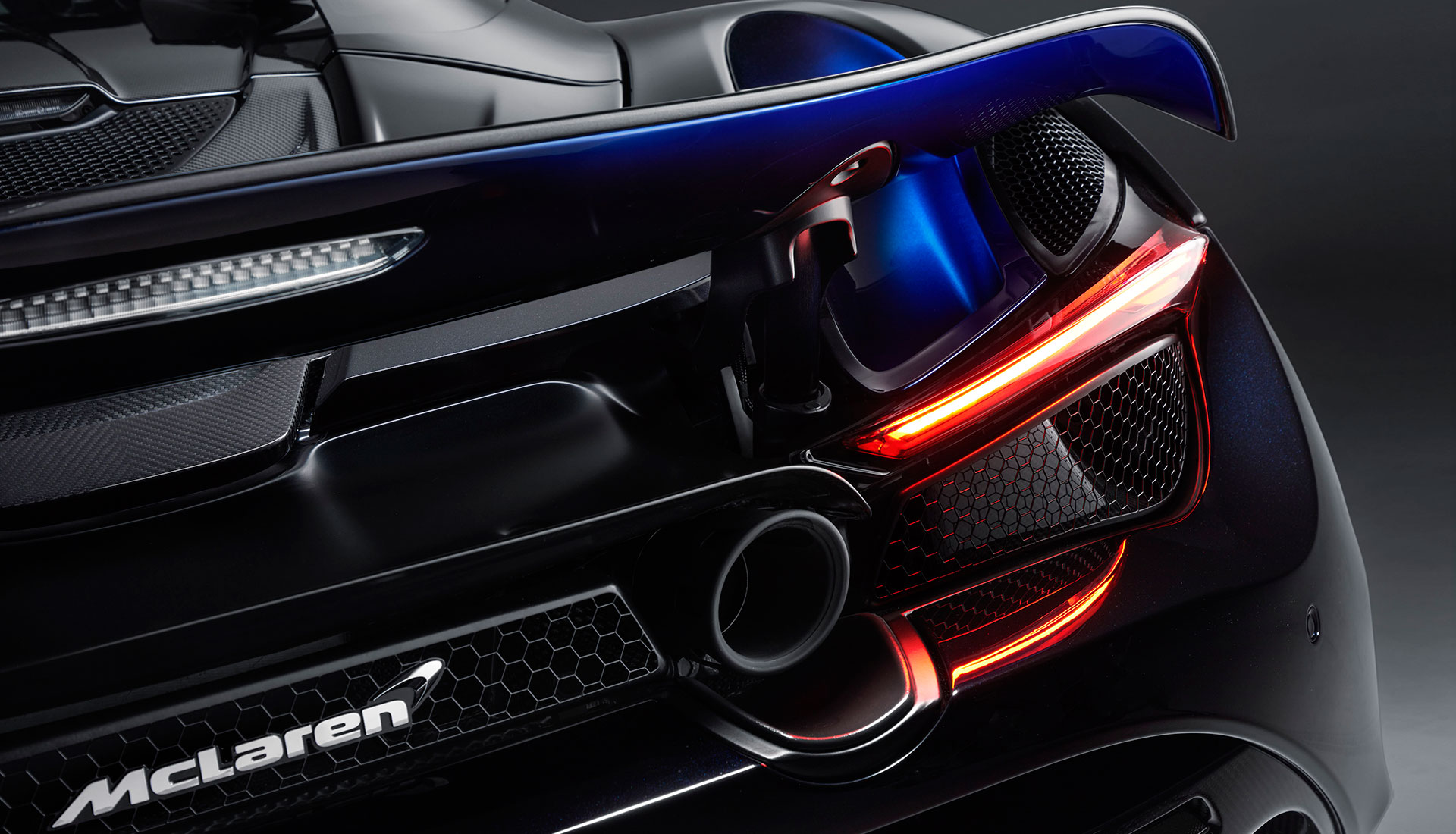 Luxurious tourer? Or exhilarating driving machine? Sometimes you want one... sometimes the other. With the 720S Spider, you get both in one car. Incredibly. Genuinely. The driving characteristics of the car dramatically change when you switch driving modes. You can choose between three – Comfort, Sport and Track. Comfort delivers exactly what its name promises – a refined drive that's effortlessly perfect for everyday journeys. Dial up to Sport or Track to increase chassis stiffness through the hydraulic anti-roll and dampers, and the car becomes increasingly honed for performance. And delivers simply amazing feedback.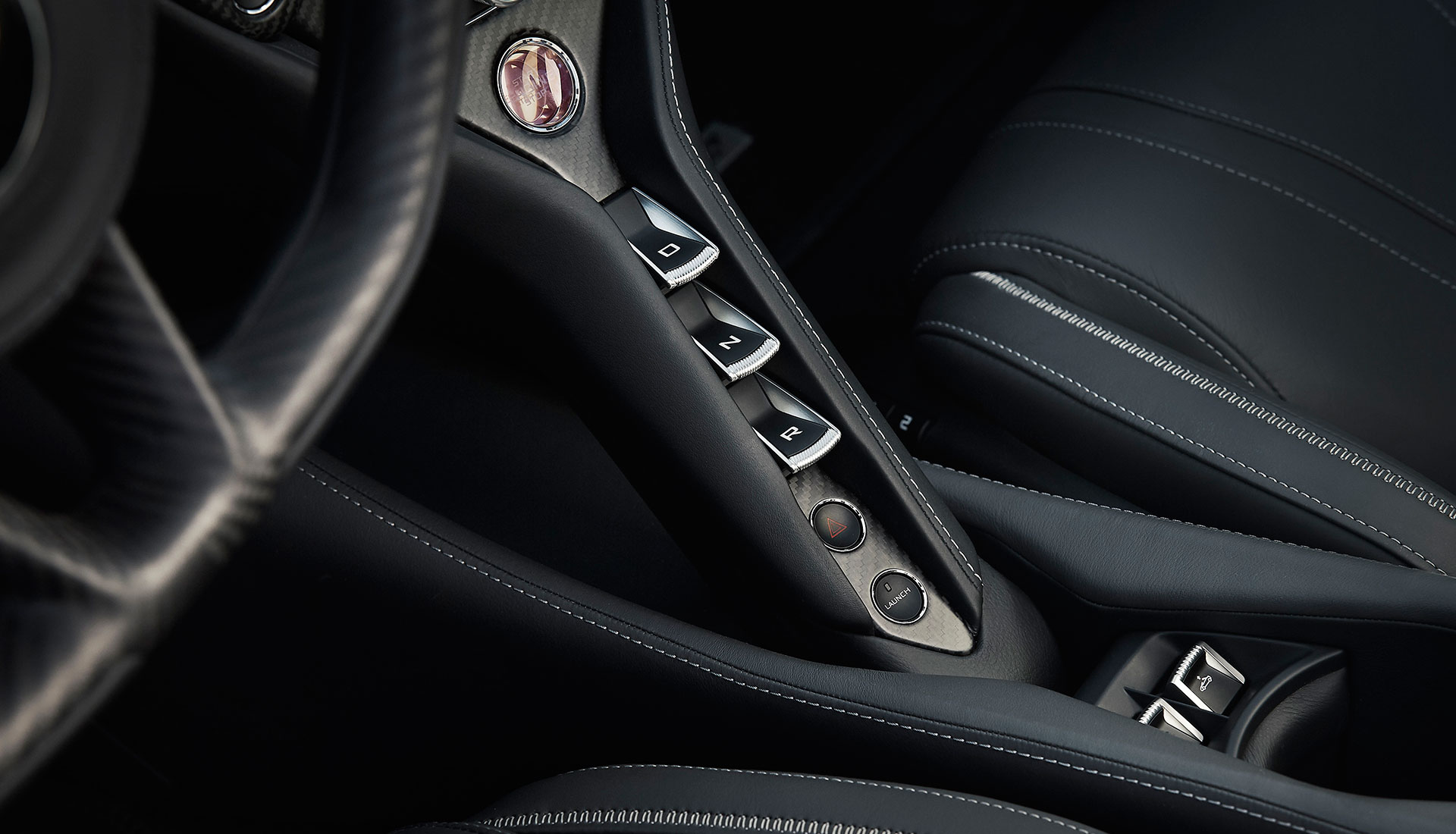 Some See More.
Hiding In Plain Sight
The 720S Spider is a perfect example of this. It's a car that delivers the best of both worlds… a convertible supercar that's every bit as thrilling as the Coupe. That means the same nerve-tingling rush, now available with the roof down. This is a car for those who see more… who look beyond convention and seek out the extraordinary. The 720S Spider is a full-throttle supercar with a retractable roof – all in one beautifully honed package.
The Beating Heart
Sound And Vision



Technical specifications
Engine

Technology

Valvetrain

Max RPM

Power

Torque

Transmission
V8 4.0L


Twin Electrically -Actuated Twin Scroll Superchargers

32 Valve, DOHC, VVT

8,500 rpm

720 ps (710 bhp) (530 kw) @ 7,500 rpm

770 Nm (569 lb-ft) @ 5,500

7-Speed + Reverse Seamless Shift Gearbox
Suspension Type

Differential

Wheel Sizes

Tire Sizes

Tire Type
Double Wishbone, Adaptive Dampers , Proactive Chassis Control II


Open Differential with Brake Steer

19x9.0J Front. 20 x 11.0J Rear

245/35/R19 Front, 305/30/R20 Rear

Pirelli P Zero
Kerb Weight

Dry Weight

Body Structure

Length

Width

Height (Doors Open)

3,236 lbs (1,468 kgs)


2,937 lbs (1,332 kgs)

Carbon Fibre Monocage II-S

4,544 mm

2,809 mm

1,953 mm
Maximum Speed

0-60 mph

0-124 mph

0-400 metres [1/4 mile]

100-0 kph [62-0 mph]

200-0 kph [124-0 mph]

212 mph (341 kph)


2.8s

7.9s

10.4s

30 Meters

118 Meters
Fuel Efficiency WLTP (L/100KM)


12.2
CONTACT
US FOR MORE INFORMATION