The new GT is supremely quick. In fact, it's the fastest car in the class – with blistering acceleration. But it's the way this astonishing performance is delivered that's uniquely special. The new McLaren 4.0 litre twin-turbocharged V8 engine delivers near endless power and torque, yet it's also tuned to be refined and efficient. So acceleration is seamless and smooth. Poise and polish, too, are always part of the drive. The new GT offers the perfect blend of body control and ride comfort. Thrilling handling is balanced with laser-precise straight-line stability. And there's a stirring exhaust note that's unlike any other McLaren.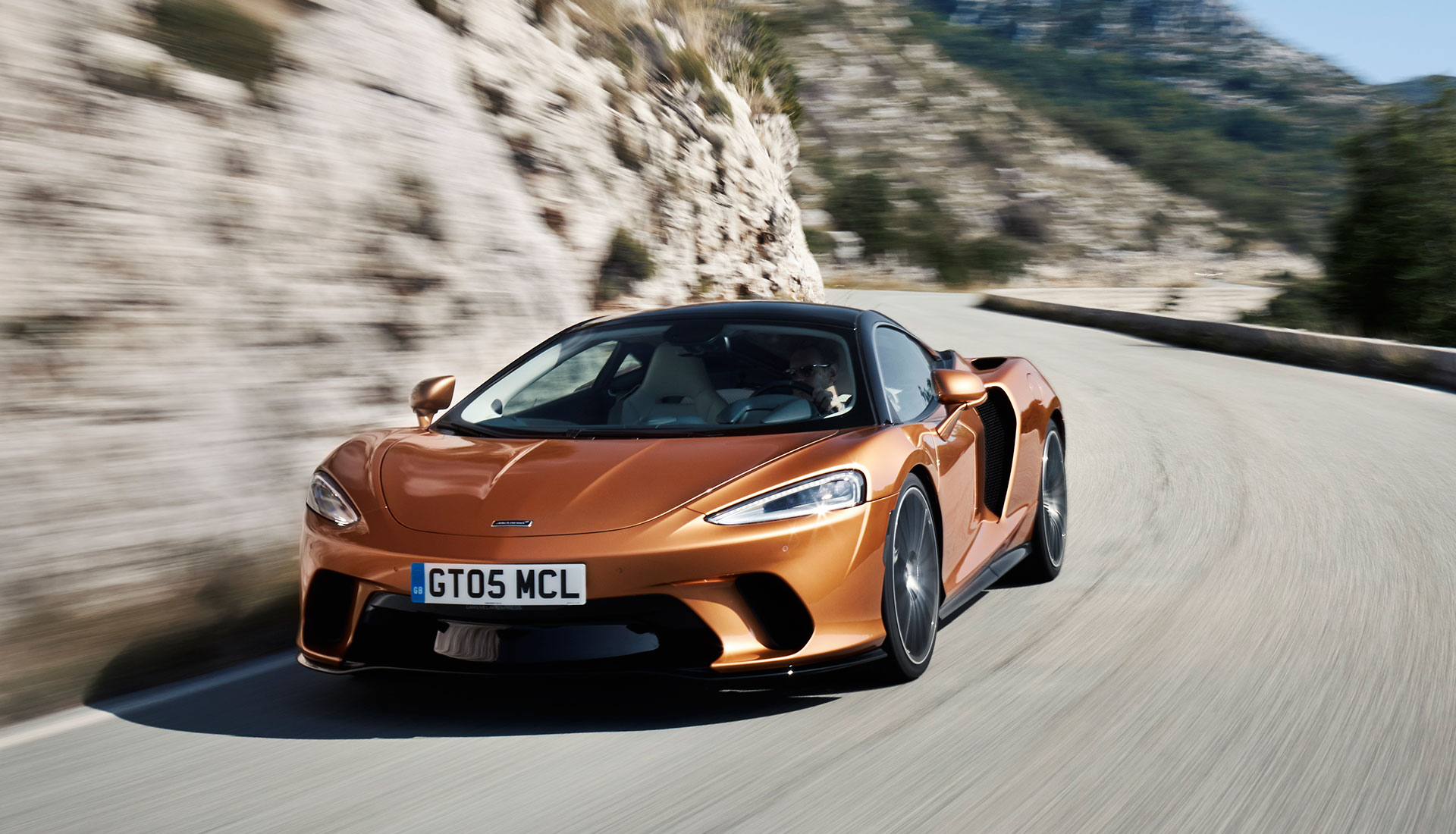 Beneath the muscular elegance of the new GT's body lies a masterclass in engineering and innovation. The brand new McLaren 4.0 litre twin-turbocharged V8 delivers 620PS and 630Nm of torque. Combine these figures with a weight of just 1,530kg, and performance is stunning… Standing start to 100km/h (0-62mph) takes just 3.2 seconds. While 0-200km/h (0-124mph) is achieved in 9 seconds. Top speed is simply stunning for a Grand Tourer – at 326km/h (203mph). Built around its lightweight carbon fibre MonoCell II-T chassis, the new GT has supercar DNA shaping its personality. Because more power shouldn't always mean more weight…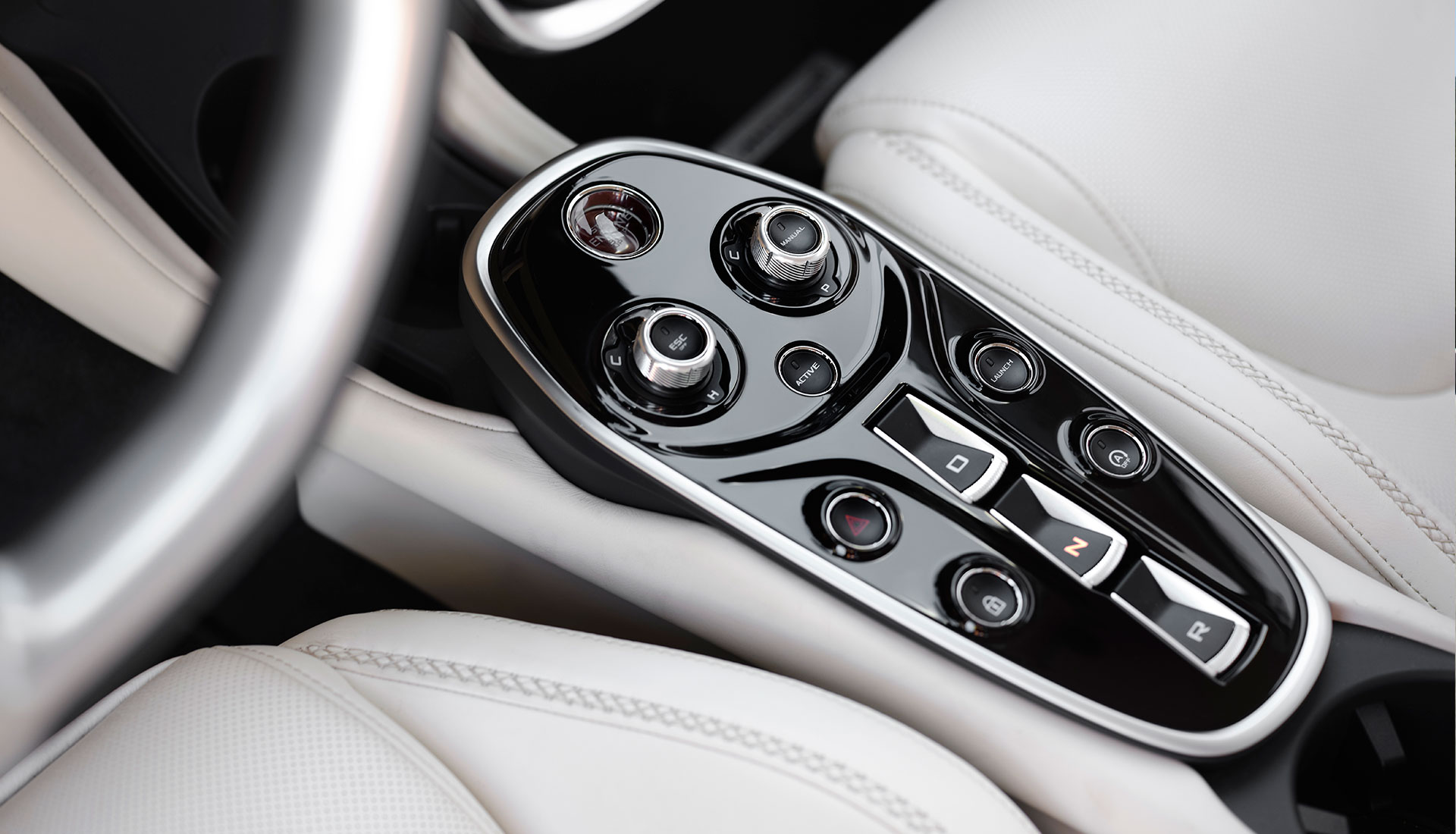 The new GT is a joy to drive. Because it's light, stiff and has a glorious mid-mounted engine for ideal weight distribution. And because McLaren DNA flows through every part. The advanced Electronic Stability Control (ESC) system, for example, keeps the car safe and stable in all kinds of conditions. As with every McLaren, there's a brake steer system too. Always ready to subtly slow the inside rear wheel to sharpen turn-in and reduce understeer – giving you the confidence to apply the power earlier in challenging twists and turns. There are hidden advantages, too – without the need for a traditional limited-slip differential, complexity and weight are minimised.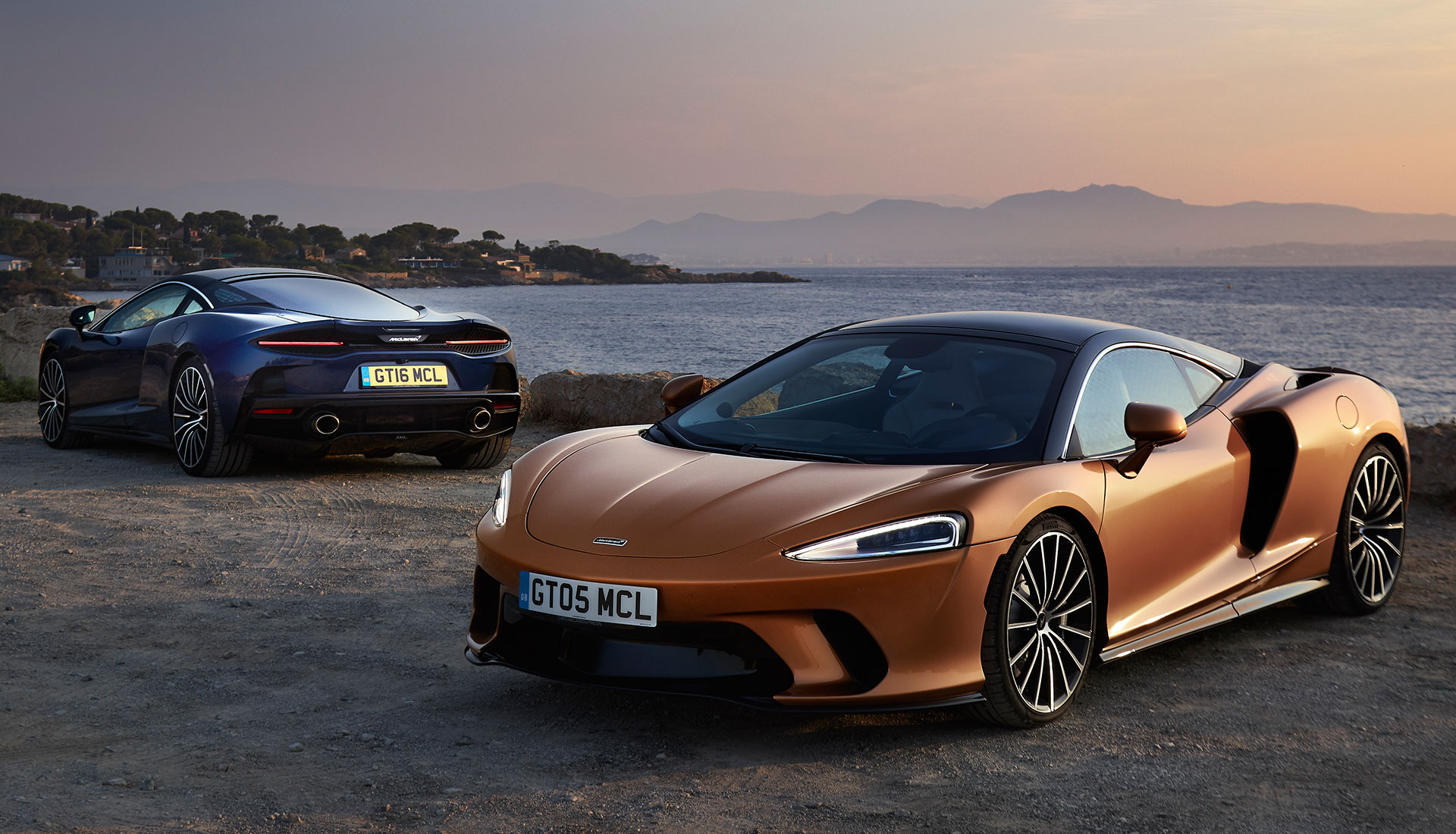 The new GT is living proof that craftsmanship evolves. It embraces innovation, new materials and technology. What remains is sheer quality. Meticulous attention to detail. Textures and finishes that inspire you. Exquisite bespoke stitching patterns and fine leather flow across the cockpit. Seats feature double piping and intricate perforation. Aluminium switchgear is precision machined and tactile. The luggage bay can be expertly trimmed in ultimate quality leather or innovative SuperFabric®. The padding beneath the central touchscreen and armrests add to the feel of obsessive crafted quality. Beneath your feet there is soft loop pile carpeting.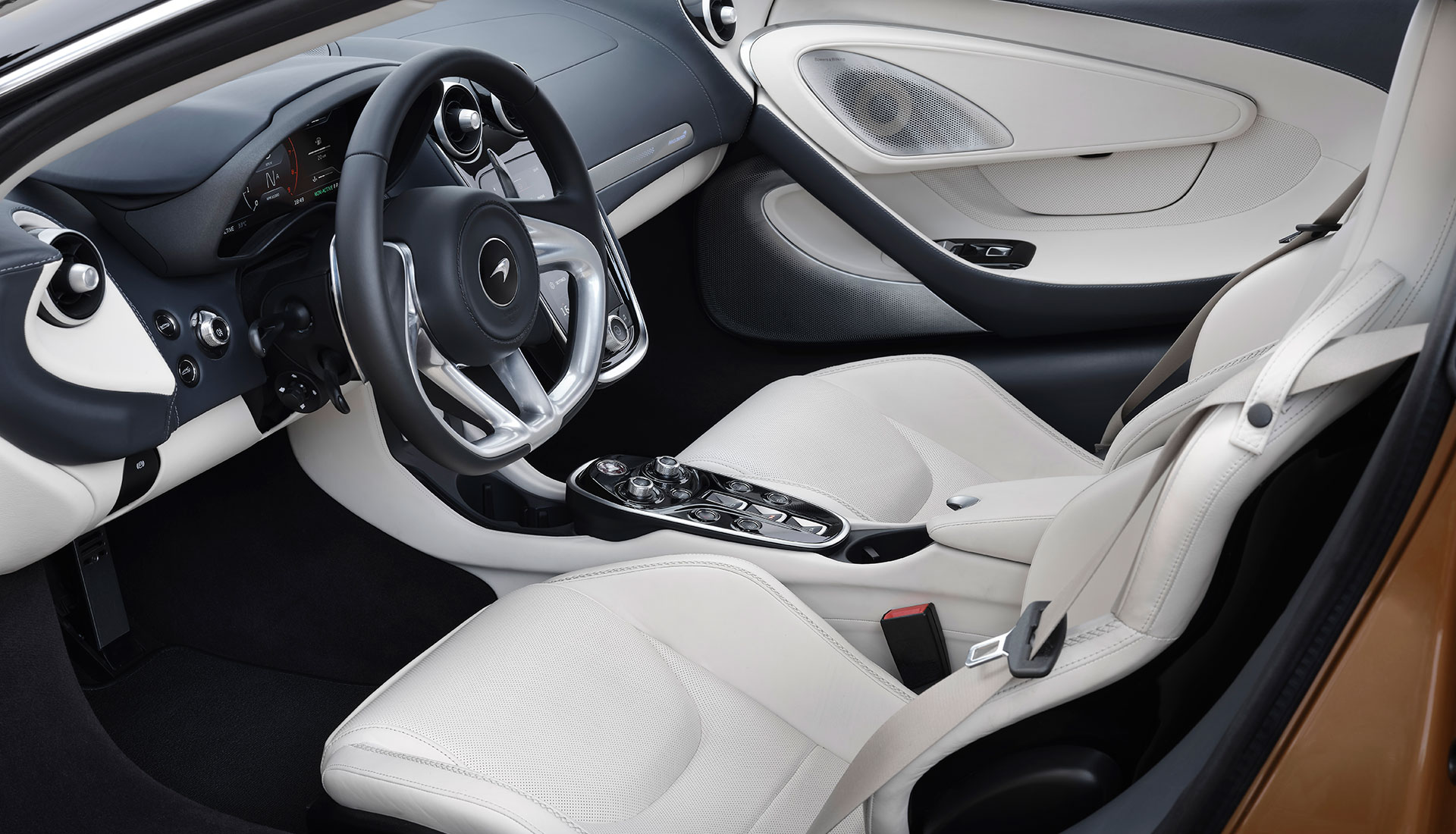 New Rules
Grand Touring Will Never Be The Same Again
The new superlight GT reimagines the breed. And the results are extraordinary. Strikingly beautiful. Engineered for continent-crossing capability. With an engaging yet comfortable ride. And generous luggage space.
Purity Of Purpose
The Perfect Companion




Technical specifications
Engine

Technology

Valvetrain

Max RPM

Power

Torque

Transmission
V8 4.0L (3,994 cc)


Twin Turbochargers, Dry Sump

32 Valve, DOHC, VVT

8,500 rpm

620 ps (612 bhp) (456kw) @ 7,500 rpm

630 Nm (465 lb-ft_ @ 5,500-6,500 rpm

7-Speed + Reverse Seamless Shift Gearbox
Suspension Type

Differential

Driver Aids

Wheel Sizes

Tire Sizes

Tyre Type
Double Wishbone, Adaptive Damping with Proactive Damping


Open Differential with McLarenBrake Steer

Anti-Lock Braking System (ABS) Traction Control (TCS)

8J x 20 Front, 10J x 21 Rear

225/35/R20 Front, 295/30/R21 Rear

Pirelli PZERO
Length

Width

Height (Door open)

Dry Weight

Curb Weight

Body Structure

4,683 mm


2,095 mm

1,977 mm

1,483 kg (3,270 lbs)

1,535 kg (3,384 lbs)

Carbon Fibre Monocell - T monocoque
Maximum Speed

0-60 mph

0-200 kph (0-124 mph)

0-400 meteres [1/4 mile]

100-0 kph [62-0 mph]

200-0 kph [124-0]
203 mph (326 kph)


3.1s

9.0s

11.0s

105 ft (32m)

417 ft (127m)
C02 Emissions EU NEDC

Fuel Efficiency EU NEDC
Combined: 245 g/km


Combined: 26.2 mpg (10.8lL/100km)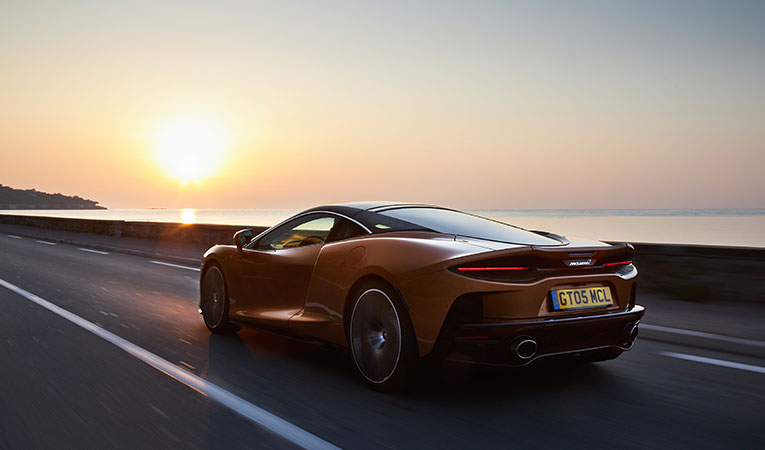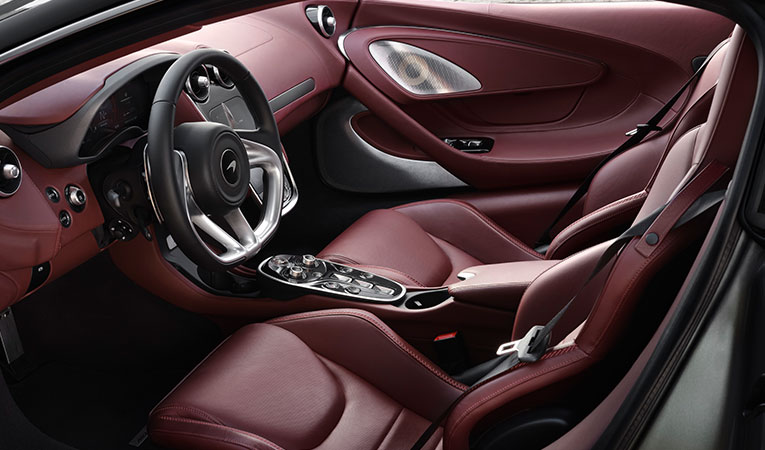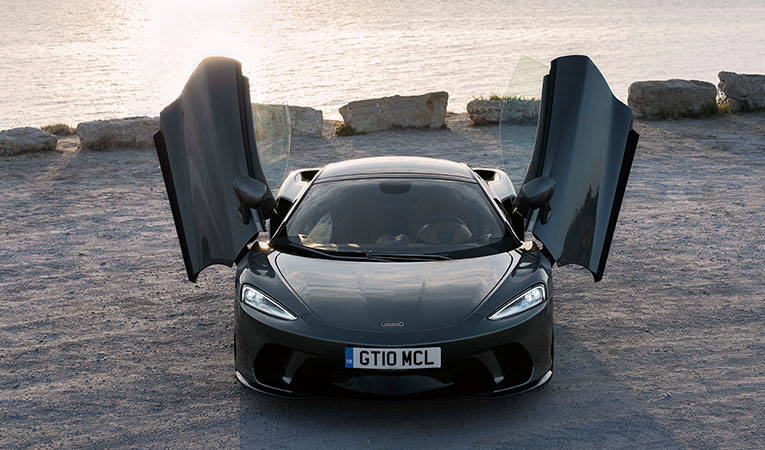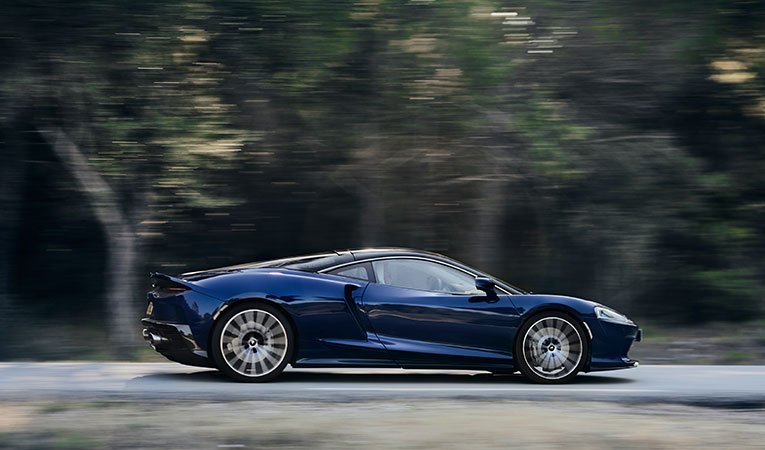 CONTACT
US FOR MORE INFORMATION