Make the most of your shopping experience by creating
an account. You can:

Access your saved cars on any device.
Receive Price Alert emails when price changes,
new offers become available or a vehicle is sold.



Not registered? click here
Order Parts
We Have Your OEM McLaren Parts For Sale Here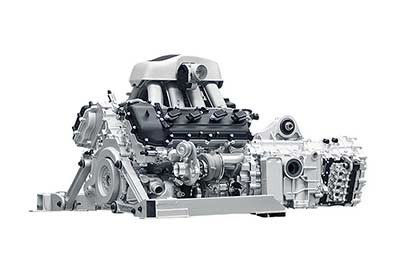 Your Trusted Source for OEM Parts from McLaren
Thanks for stopping by McLaren North Jersey! As the leading provider of certified original equipment manufacturer (OEM) parts for McLaren in Ramsey, we have everything needed to make your repair or replacement service wrap up in a smooth and efficient fashion.
Going a step further, doing business with our team of trusted McLaren parts experts also means having access to a wealth of knowledge and experience you simply will not find anywhere else. Whether you need guidance on the right part for the job or a little extra insight into how to get things into place, you can take comfort in the fact that our dedicated McLaren experts will be more than happy to help you along your way.
Want to learn more about why buying OEM parts from McLaren North Jersey is always the right call? Then join us as we dig even deeper into the benefits of bringing your parts-buying needs to the friendly and helpful group of professionals found in the McLaren North Jersey parts department.
What Is OEM?
Before we dive headfirst into the particulars of why OEM parts from McLaren North Jersey are always your best option for repairs, it is a good idea to bring you up to speed with what exactly "OEM" means. As the acronym implies, only parts that come from the original manufacturer, in this case McLaren, are allowed to lay claim to this designation. While other aftermarket companies might try and pass off their selections as sharing the same quality and commitment to excellence as an official OEM part, the truth of the matter is that only items stamped with the approval of McLaren have earned the right to this elevated standard.
Why Buy OEM?
In terms of what separates these offerings from the rest of the marketplace, there is no denying that buying OEM comes with a mountain of benefits. Specifically, leaning on this parts designation for whatever automotive service or repair project you are currently facing down comes with the following perks and assurances:
Built Around McLaren's Rigorous Quality Standards – McLaren OEM parts must undergo rigorous testing and inspection before ending up in your hands, so you know that quality and performance will never be an issue with these offerings.
Guaranteed to Fit Your Specific Repair Needs – While third-party producers might claim to understand the inner workings of the McLaren process, the truth of the matter is that only certified OEM parts from McLaren are crafted exclusively with the specifications of your vehicle in mind.
Designed By the People Who Made Your Vehicle – The same people that built your favorite McLaren vehicle laid out the groundwork for the official OEM parts sold here at McLaren North Jersey, so it makes plenty of sense to want to purchase replacement items that come directly from this group of certified McLaren engineers and developers.
Backed by a Comprehensive Warranty – McLaren understands peace of mind goes a long way, so you can take comfort in the fact that OEM parts from this manufacturer are always backed by a steadfast warranty that safeguards you and your vehicle.
To put things plainly, buying OEM parts directly from McLaren North Jersey means investing in the future of your vehicle – and ensuring the job gets done right the first time.
McLaren North Jersey Has What You Are Looking for
Now that you are up to speed with what makes OEM parts so great, it is time to answer the next major question on your mind: Does McLaren North Jersey have what I need to complete my repair? As you will soon see, the answer to this question is clearly yes!:
Clutch Kits
Turbocharger Boost Sensors
Hydraulic Hoses
Transmissions
Backup/Reverse Lights
Valve Cover Gaskets
Motor Mounts
Tire Pressure Systems
Temperature Sensors
Make no mistake, when it comes to providing the people of Ramsey with access to certified McLaren OEM parts, McLaren North Jersey's selection is second to none.
Figuring Out the Right Approach to Your Automotive Needs
After covering all of the information presented here, you are no doubt ready to take the next step toward a successful car repair and pick up the required OEM part for the task at hand. To get the ball rolling on this front, you have a few options.
First, you can always stop by the parts department here at McLaren North Jersey and have one of our trusted McLaren advisors help your sort through the particulars of this purchase. If we have the part you need on hand, you will be able to take it with you after your quick visit; for all other items, we will be more than happy to get an order in with McLaren and have the part shipped out as soon as possible.
Should you prefer to do things digitally, go ahead and fill out the OEM parts order form found below. Once you do this, one of our trusted McLaren OEM parts experts will give this request a thorough review and connect with you to ensure you get your hands on the right part in a timely fashion.
Thanks again for stopping by the McLaren North Jersey parts page, and we look forward to providing you with access to the best selection of affordable McLaren OEM selections the next time you find yourself in need of a little help with an automotive repair project.